website  watertownhistory.org
    ebook  History of Watertown, Wisconsin
Thauer Home
Watertown Daily Times, 06 12 1976
<![if !vml]>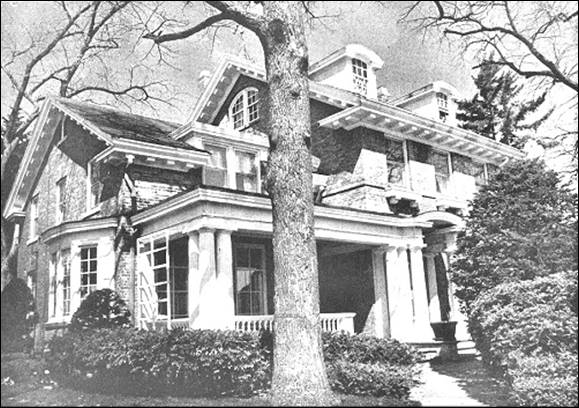 <![endif]>
The home of Mr. and Mrs. Richard Thauer, 214 South Washington, was built on property included in the first land grant given to an individual in the present city limits of Watertown.  James Rogan received the early deed for $1. It was recorded at the Milwaukee Register of Deeds office in 1836. Parcels of Rogan's property passed through many hands.
The original Rogan land grant covered acres of wooded land on the west side of the Rock River and was at that time occupied by the encampments and homes of Winnebago Indians.  The camps of the Potawatomis were on the east side of the river. 
Thauer's abstract begins with Rogan in 1839 and shows 17 listings of owners of the property before its purchase by Edward Racek in 1878.  Racek had been a Watertown resident since 1853.  He erected the back home, appraised at $3,600 in 1878, although there is some evidence that a small building was on the property as early as 1864.
The present Greek revival type home was remodeled by Lewis Parks, owner of the house for some years, in 1915.
Thauer purchased the home in 1956 and is its present owner.  Subsequent renovations have been made by him. This home was among those listed in 1902 by Blumenfeld in his Picturesque Watertown Homes.
Thauer relates that the large fireplace in his home originally came from the Fred Lehman home which stood on the present site of the A&P store.  The home itself is in a fine state of preservation and attractively landscaped.
The full length ornate mirror in the spacious front hall is from another 100-year-old Watertown home, the Jesse Stone home, 300 South Washington.
1958
THE RACEK/PARKS HOME (traditional name)
<![if !vml]>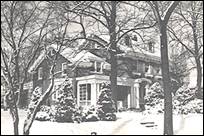 <![endif]>   
1974
<![if !vml]>

<![endif]>   
Cross reference:
<![if !vml]>

<![endif]>
History of Watertown, Wisconsin