website  watertownhistory.org
    ebook  History of Watertown, Wisconsin
Octagon House Museum
2022 Events Listing
___ Monday, April 25, 6 p.m. ____
ANNUAL MEETING/LOCAL HISTORY PRESENTATION
Kathleen Ernst, guest speaker, author of "Lies of Omission"
Watertown Public Library Community Room
<![if !vml]>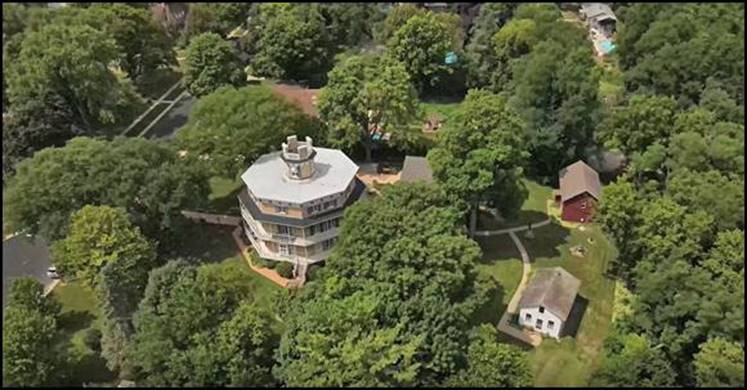 <![endif]>   < < Look Inside < <
Bestselling author Kathleen Ernst writes mysteries, historical fiction, poetry, and non-fiction for adults and young readers.
Her work has earned numerous honors, including two lifetime writing achievement awards, an Emmy for educational television, and an Edgar Allan Poe and multiple Agatha Christie mystery award nominations. To date nearly 1.8 million audio, ebook, and print copies of Kathleen's forty published books have been purchased.
"Lies of Omission," the inaugural book in Kathleen's new Hanneke Bauer historical fiction series from Level Best Books.
Kathleen has a Masters Degree in History Education and Writing from Antioch University, where her self-designed program focused on non-traditional methods of teaching and learning history, with a special emphasis on historical fiction.
___ Sunday, May 1 ____
MUSEUM OPENS FOR THE 83RD TOUR SEASON
12-3 pm, Weekends (other by appointment)
___ Saturday, May 28 (Memorial Day weekend) ____
MUSEUM HOURS EXTENDED
12-3 pm, Every day except Tuesdays
OPENING OF EXHIBITS in the Watertown History Center:
     Maas Brothers Construction:  Centennial – Projects & Plans
     Hotel Watertown:  Five-story hotel – Plans & Documentation
___ Monday, June 20, 6:30 p.m.  ____
MUSIC AT THE MUSEUM
Harold & the Doby Effects -  A Milwaukee-based band performing a mixture of light jazz, pop, soul and dance music
*The rain date will be the following Tuesday evening*
___ Monday, July 18, 6:30 p.m.  ____
MUSIC AT THE MUSEUM
An evening with Bruce A. Henry
An internationally-known vocalist, composer, storyteller, and recording artist with an emphasis on Jazz and R&B
*The rain date will be the following Tuesday evening*
___ Monday, August 22, 6:30 p.m.  ____
MUSIC AT THE MUSEUM
Flight <> An Eagles tribute band led by John Harrison of Watertown
*The rain date will be the following Tuesday evening*
___ Sunday, Sept. 18, 1:30 p.m. ____
ANNUAL FIRST BRIGADE BAND CONCERT & ICE CREAM SOCIAL
___ Saturday/Sunday, Nov. 26/27  ____
ANNUAL CHRISTMAS PLAY PERFORMED BY THE WATERTOWN PLAYERS
PLEASE NOTE

ALL EVENTS SUBJECT TO CHANGE
CALL (920) 261-2796 FOR UP-TO-DATE INFORMATION

_____________________________________________________________

History of Watertown, Wisconsin