website† watertownhistory.org
††† ebook† History of Watertown, Wisconsin
†† This chapter part of section on Watertown Homes
209 S Washington
Paul Thom's Dancing School
2-6 E Main, Masonic Temple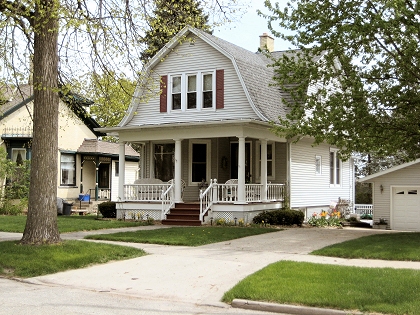 ††††† 2010†††††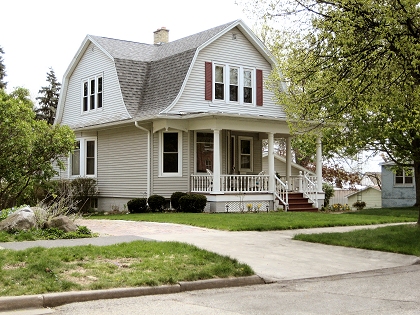 10 17††††††††† DANCING SCHOOL TO BE CONDUCTED
The ladies of the Concordia society have made arrangements with Paul Thom to conduct a dancing school at the opera house.† Those desiring to attend are requested to report at once so as to take advantage of a full term of instruction.† Following are the terms:† Friday evening sessions 8 to 10 o'clock, $3 perterm for twelve lessons; Saturday afternoon sessions, 4 to 6 o'clock, $2 per term for twelve lessons.† The first lesson will be given this week Friday.†† WG
1891
01 07††††††††† The Dancing School sociable of the Saturday afternoon dancing class will be given at Concordia Opera House, Friday evening, January 9, 1891, under the auspices of the Ladies' Society Concordia and Paul Thom.† Dancing for class from 8 to 10; after 10, general hop.† Everybody is cordially invited to attend.† Admission, 30 cents.† A new term of a series of six lessons for young people will begin Saturday afternoon, January 10, 1891.† One dollar for the term.†† WR
12 04††††††††† Paul Thom's senior dancing academy is in a flourishing condition, and the weekly sessions in Concordia Opera House are very popular with the young people.† The beginners' class is large, while at the sociables foIlowing many of the older set congregate to enjoy an hour or two of dancing.†† At present Tuesday is the meeting night.†† WG
1895
02 20††††††††† There is much interest among the children, as well as others, in the forthcoming sociable arranged by Paul Thom for his dancing academy, which takes place at Concordia Opera house, Friday evening of this week.† From 8 to 10 o'clock the class will have possession of the floor and dance the twelve numbers of the program allotted to them.† In these are included the skirt dance by eight young misses and the Highland fling by Miss Myra Wilber.† Following the class dancing there is to be a general hop.† Music for the former will be played by Arthur Hardege and Miss Minnie Sproesser, while for the latter Hardege's orchestra will officiate.† Mr. Thom has spared no pains for a happy occasion and no doubt the attendance will be large. †Supper will be served in the lower hall.†† WR
02 27††††††††† Perhaps there is nothing more interesting or pleasing to look upon than a children's dancing party, and the social of Paul Thom's academy at Concordia Opera house was no exception to the rule.† In many respects it was the leading society occurrence of the winter, and brought together a large representation of the city's best people.† The class numbered seventy children, from the wee tot of a half-dozen summers to the prim young girl and boy in their teens.† It was indeed a pretty sight to watch the youthful "trippers" as they moved through the graceful figures, the gaily costumed little misses joining with their swell young partners with an ease and dignity that would well become those of riper years.† The scholars showed the excellent tutelage of the dancing master in more ways than one.† WR
1903
unk†††††††††††† THOM HOME CONSTRUCTED
The brick house at 209 South Washington Street is being torn down, and a fine new residence will be erected in its stead by Paul Thom.† The house torn down was built about 50 years ago by the late Michael Cummings, an early resident of this city, and was an old landmark on the west side.
1908
09 18††††††††† The opening of Paul Thom's dancing class at Turner Opera house, Friday evening, October 2, 1908.† All the latest up-to-date dances taught.† The barn dance in all its various figures will receive special attention.†† WG
1909
07 02††††††††† A FINE DOLL HOUSE
Ferd. Schmutzler has built a fine doll house for his little daughter Marie; it is a facsimile of Paul Thomís residence, [at 209 South] Washington Street, in all its details, inside and outside, paint, architecture, etc.† It is furnished throughout and Miss Marieís dollies have a very beautiful home.† During the day time it occupies a conspicuous place on the porch at Mr. Schmutzlerís home and is admired by everybody who sees it.† Ferd. is certainly a genius and must have had a great deal of patience while putting together this miniature doll house.†† WG
1913
2-6 E Main, Masonic Temple, dancing academy located within temple.
01 02†††††† NEW YEARíS DANCE
The dancing social of Paul Thom at Masonic Temple Hall Tuesday evening was largely attended and all had a delightful time dancing the old year out and the new year in.†† WG
1915
09 02††††††††† DANCING SEASON STARTS SEPT. 17
Paul Thom will open Beginners Class† /† Dances held at Masonic Temple
The dancing season will open at Masonic Temple on September 17 when Paul Thomís beginnerís class will be inaugurated.† For those who do not care to enter the beginnerís class, private lessons will be given by appointment.
We may go back to the old forms.† Possibly the tango and maxixe will be retained for exhibition purposes, the popular dances will be the one-step, the canter waltz, the hesitation and the fox trot.† The waltz and two step also have come into great vogue of late and doubtless will continue to gain in popularity.† The mazurka, too, is coming in again.† These dances are all very simple with a waltz and two step continuation.† They are easy to learn and easy to dance.† The fox trot with its graceful glides will take the lead.†
Any semblance of vulgarity in modern dances will be strictly tabooed according to those who know.† A new tango, the ďParisian,íí recently introduced in New York, is seen at times in the ball room but so far has failed to win widespread recognition among devotees of dancing.† And virtually all other styles denounced by social leaders for their dangerous skirting of the proprieties are already on the way to oblivion.
The great craze for dancing which has swept young and old throughout the country during the last year is too far reaching to permit freakish or in any way objectionable dances to remain popular for long.† No person with a true love of dancing as an art cares for the exaggerated forms which have created so much comment in certain circles.
The modern tendency toward speed in dancing has taxed the inventive powers of the composers of popular music.† The slow, dreamy waltzes of a bygone age have yielded to the vivacious and spirited composition of today; and, likewise, the two step tunes have undergone a complete metamorphosis.† Faster time is demanded for all modern dances.† WG

History of Watertown, Wisconsin