website  watertownhistory.org
    ebook  History of Watertown, Wisconsin
Seibel Home
617 S. Twelfth St
=11 10 2011 =
<![if !vml]>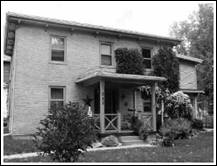 <![endif]>
Peter and Joy Seibel's historic Federal-style home at 617 S. Twelfth St. will be one of six houses featured in the 18th annual Holiday Parade of Homes.
The Seibels purchased their mid-19th century home in 2003 after admiring it during the time they lived across the street.  A Cream City brick home of simple architectural style and setback on the deep lot.
The interior of the Seibel home is a mix of primitive and Victorian décor.  Hardwood floors are featured throughout the house and many unique architectural items such as antique brackets, wainscoting and other trim pieces can be found in many of the rooms
At Christmastime, the Seibel home reflects their appreciation of all things vintage and antique.  Their decorations include several Christmas trees of various sizes, as well as miniature village scenes and Old World-style Santas.
The 2011 Parade of Homes will mark the second time the Seibels have opened their house for the tour.
= 1974 =
<![if !vml]>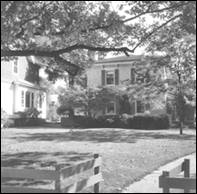 <![endif]> 

History of Watertown, Wisconsin