This file portion of www.watertownhistory.org website
Reuben Schulz Home
901 Richards Ave
<![if !vml]>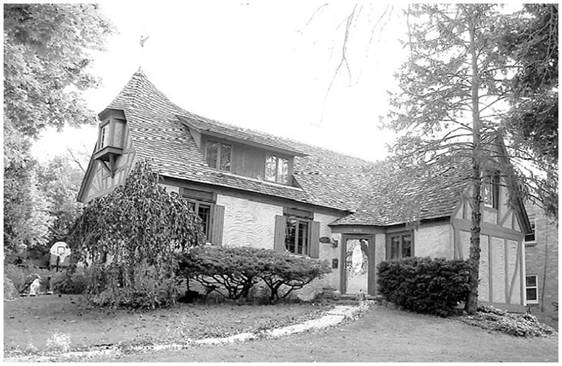 <![endif]>
Reuben Franklin Schulz home at 901 Richards Ave
The Day family home at 901 Richards Ave. was built in the early 1930s by Reuben Schulz.  The house was originally built as a one-story Welsh cottage and has also been known as an English Tudor.  Over the years the home has gone through a number of changes and additions.  At one point, the basement served as the garage.  It was converted back to a traditional basement.
The Days [David and Kimberly Day] bought the house from the Christensens in 1995.  The most recent addition was started in 2001.  An attached garage and additional living space was added at this time.  Both additions were designed to maintain the original style and character of the house.
Architectural elements included Douglas fir beams, which were salvaged from an old factory in Oshkosh.  These beams were stripped and refinished to match the existing original beams in the lower level.  The hardwood flooring in the upstairs was reclaimed from an old building in Milwaukee.  The maple floor was installed and refinished to match the original maple flooring.  Each addition was built into the existing home so that it is difficult to tell where the original ends and the new begins.
Cross Reference:
Reuben Franklin Schulz, the builder of the above Tudor Style home, grew up in the Gottlieb and Frank Schulz home on Eighth Street.