website  watertownhistory.org
    ebook  History of Watertown, Wisconsin
Lewis Home
408 S Washington
The Robert E. Lewis residence
House was built in 1900 by George C. Lewis, whose father founded the G. B. Lewis Box Co.
Built in the early 20th century for the Lewis family, this frame interpretation of the Georgian Revival, hip-roofed house is a "Classic Box" featuring multiple pedimented roof dormers characterized by dentil trim, cornice returns, fluted applied pilasters and tracery in the arched windows and that are linked by a balustrade, cornice and fluted pilaster enframements on the center windows as well as an oriel window on the north side and a bay window on the lower story of the facade.  Plain cornices on the remainder of the windows, a second story south side sun porch (now enclosed on the first story for a garage) and a one-story, open, balustraded porch extending across the facade with dentil trim and fluted Ionic columns also characterize this well-preserved home.  Circa 1920 the front portion of the porch was cut away, providing access to a new attached garage.
1909
04 02       Real Estate.  S. M. Eaton has purchased the Robert E. Lewis residence property on Washington Street, the consideration being $500.  This is a very desirable piece of property and Mr. Eaton was fortunate in securing it at so reasonable a figure.   WG
c.1917
<![if !vml]>

<![endif]> 
George C and Margaret Nelson Lewis family, ca. 1917, with Thomas M.N. Lewis and George Anne Lewis.  Father of George C. Lewis founded the G. B. Lewis Box Company
1986
10 24       REALTOR IMAGES
<![if !vml]>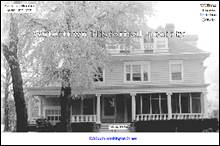 <![endif]>         <![if !vml]>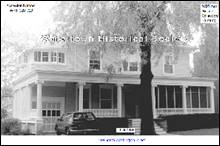 <![endif]>  
1987
01 23       GROUP HOME FOR SENIOR CITIZENS PROPOSED
An area couple with more than 50 years experience in health care wants to convert a historic residence into Watertown's first group home for senior citizens.  Irene and Gerald Biefeld, Ixonia, have requested a conditional use permit for 408 S. Washington St.  The permit would allow the couple to use the large, historic home to accommodate nine senior citizens and one full-time manager.  Several part-time employees would also be hired.  Those living in the 10-room home would be senior citizens who are ambulatory and in need of minimal supervision, such as support and health monitoring services.   WDT
2007
<![if !vml]>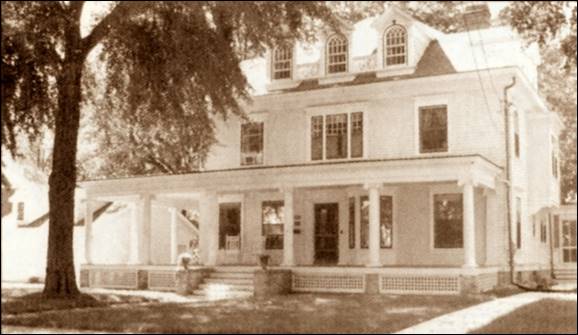 <![endif]>
WHS_005_817
Tony and Kathy Arnett purchased their Georgian revival style home at 408 S. Washington St. in the fall of 2005 after an extensive hunt to find the perfect "big, old house in a small town."
The house was built in 1900 by George C. Lewis, whose father founded the G. B. Lewis Box Company which later became Applied Moldings Company.  The home is listed on the State of Wisconsin and National Registry of Historic Places.
The spacious home still contains many of its original details, including pocket doors; hardwood floors and wainscoting; 12- foot ceilings; crown molding; two marble-tiled fireplaces; several leaded-glass windows; and more.
The Arnetts have improved the home by refinishing floors, restoring the wrap-around porch, remodeling the second floor bathroom, and painting several rooms.   WDT