website† watertownhistory.org
††† ebook† History of Watertown, Wisconsin
Krahmer Bakery
114 W Main
Later, became site of Pagelís and Old World Bakery
W. A. Krahmer† /† Wholesale And Retail Bakery.
WGazette, 03 28 1912
A well-regulated bakery is a desirable industry in any community, in fact it is an indispensable enterprise of public necessity.
The people must have bread, and when they can get a good wholesome article without the trouble of preparing it themselves, they are fortunate indeed.
In this respect we take great pleasure in mentioning the Krahmer bakery, which was started here five years ago by William Krahmer, the uncle of the present owner W. A. Krahmer who became sole owner of the business in November, 1910.
He is a practical baker and has worked steadily at the trade for thirteen years, and eleven years of that time he worked in Janesville, Wisconsin, in some of the principal bakeries of that city. †He was born in Jefferson county, raised in Watertown and educated at our public schools.
Since starting the above business here he has made a remarkable fine success and has established an extensive reputation for the superior quality of his bread and baked goods. †He carries in stock a good assortment of bread, pies, cookies, and in fact everything that is to be found in a first-class bakery.
This establishment not only has a large sale in our city, but the territory in which the goods are sold, will extend northwest as far as Camp Douglas.
He does quite a wholesale business, and bakes 1200 loaves of broad per day and his bakery wagon delivers bread or any bakery goods to any part of the city.
Prompt attention given to all telephone orders.
Krahmer Bakery 1915, Ad, Walter A Krahmer, 114 W Main
<![if !vml]>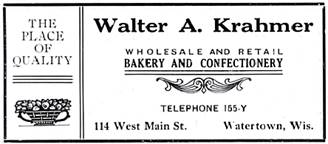 <![endif]>
Krahmer Bakery 1915, W A Krahmer, Ad, 114 W Main, WHS_008_427E
<![if !vml]>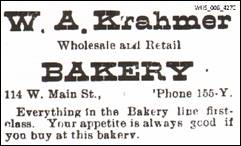 <![endif]>
Krahmer, Walter†††††††††††††† 1915, circa, Bakery, 114 W Main, WHS_019_392
<![if !vml]>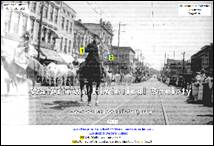 <![endif]>†
Later, became site of Pagelís and Old World Bakery
<![if !vml]>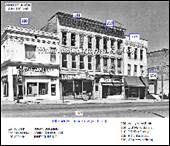 <![endif]>††

History of Watertown, Wisconsin